Your Complete Guide To Playground Budget and Playground Grants and Funding Options
In today's challenging economic climate, schools, childcare centers, parks and recreation departments, and non-profit agencies are constantly pressured to do more with less.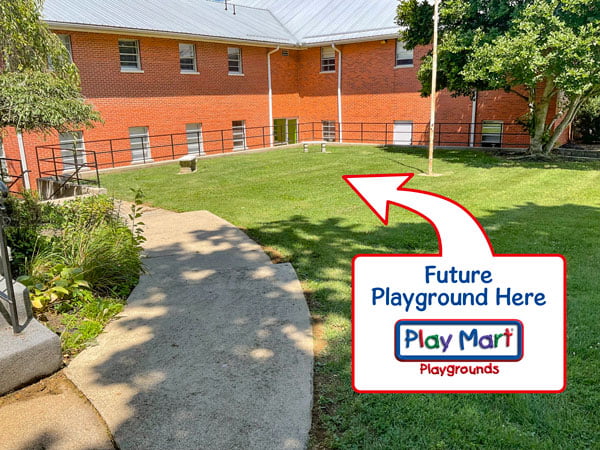 Play spaces are crucial for children to imagine, interact, and engage in active play. However, high-quality commercial outdoor playground equipment can be a significant investment, and funding new play spaces can be challenging for many organizations. As a top playground equipment supplier, we want to ensure there are no surprises in your playground costs. We're here to cover how to plan your entire budget and find financial resources to fund your new commercial playground equipment. Read on so the kids in your care can get on their way to a great place to play!
Understanding the Costs of Building a Playground
The size of your space generally determines playground pricing. And it's not just the equipment you need to be thinking about. Price estimates for commercial playgrounds should include equipment, surfacing, and installation costs. A general rule is to budget about $1000 per child, so if you need a playground capacity of 50 children using the play area, you should budget about $50,000.
The final price includes each of the following components:
Commercial Playground Equipment Cost:
A standard playground project may include medium or large play structures or multiple small age-appropriate pieces. Large outdoor playsets can have over 15 play activities and accommodate 30 or more children. Most standard playgrounds include multi-bay swing sets and additional freestanding play equipment that expand the play area and provide shade.
Shade and Amenities:
Many standard playground projects include shade structures like our Ergo-Eco Benches with a Roof as an essential part of their site. Also, a well-made playground system isn't complete without additional site amenities like our Benches and Trash Cans.
Surfacing:
Choosing safety surfacing is not only safe for kids, but can enhance the theme and aesthetic of your play area. Upgraded playground surfacing options also require less maintenance, saving money in the long run. Synthetic grass, rubber tiling, and recycled bonded rubber are all great choices. With our Turnkey projects, we offer safety surfacing to minimize fall injuries and borders to contain loose surfacing materials. Our safety surface installation package includes a personalized play equipment site plan. This plan helps our professional equipment crew accurately locate and install borders and surfacing.
Playground Installation:
Installation costs cover labor, equipment, footer concrete, and existing equipment removal. Our certified installers ensure proper installation and full guarantee of the equipment. As playground industry experts, we certify that the finished product is ADA-compatible, CPSI-approved, and ready for play. At Play Mart, you have three installation options:
Certified Play Mart Installations: Get a quote from your local Play Mart sales representative. Our professional installation crews are certified and experienced!
Supervised Installations: Supervised installations by a Certified Play Mart Installer are available. Ask for a quote from your local Play Mart sales representative.
Customer Installations: Customer installations are appropriate only when an experienced construction crew uses Play Mart's installation instructions.
Shipping:
The cost of commercial shipping varies by location. We work with trusted partners to get you the lowest shipping and freight costs possible. Contact Play Mart to discuss cost-effective shipping options for your area.
Playground Maintenance:
Although our Recycled Structural Plastic is extremely durable and requires minimal maintenance, keep in mind the continuous costs of landscaping and incidentals.
Types of Playground Options
Choosing playground equipment for your site can feel overwhelming. Different types of playgrounds require specialized equipment to suit the age range and number of children who will use it. When budgeting for the cost of playground equipment, it's essential to consider the location and how the new playground equipment will be used.
Use and durability are key factors to consider. If your playground is at a school, thousands of kids may use it daily. Commercial park equipment may see an equal amount of heavy use, so our RSP products that won't rust, chip, rot, or fade are a great choice.
Also, commercial play equipment is likely to serve children with different abilities. It's important to have inclusive equipment that accommodates everyone, such as wheelchair-accessible spaces and equipment designed for those with visual or cognitive impairments. An inclusive playground allows every child to enjoy the space.
As one of the nation's leading commercial playground companies, we understand these considerations and are here to help you make the best choices for your site.
How to Find Playground Grants
You can get free money to install playground equipment through playground grants. Organizations nationwide offer grants to help fund playgrounds, so you can improve and maintain your play area without breaking the bank.
Many government agencies, foundations, nonprofits, and corporations give playground grants. These organizations recognize the value of school and park playground equipment in promoting healthy development and physical fitness in children. Some businesses even donate specifically for playgrounds in low-income areas or those needing accessibility accommodations.
Although Play Mart doesn't offer grants directly, many grant resources are available to nonprofits, schools, and parks from national, state, and regional organizations.
Remember to thoroughly research each grant and understand the goals of the funding organization. Tailor your application to fit their mission and increase your chances of success. Start early to meet application deadlines and ensure a smoother process.
National, Regional, and Local Government Agencies
You may be able to find funding opportunities for community and school playground projects through government agencies. Your local government, county, or municipality may have dedicated programs and grants to promote community development and cater to the needs of children. Take advantage of this funding to enhance your community's playgrounds and create an engaging environment for kids. Search the national database for federal grants for parks and playgrounds.
Nonprofit Organizations
Numerous organizations offer playground grants to improve outdoor recreation spaces and promote physical play for children. From charitable foundations prioritizing children's fitness and well-being to nonprofits dedicated to community development, ample resources are available. These organizations allocate funds and provide comprehensive grant listings and guidance on crafting winning applications and proposals.
Other Playground Financing Options
If you cannot find a grant opportunity that meets your needs, there are several other options to cover your playground cost.
School Playground Fundraising
If you want to raise money for new commercial-grade playground equipment or to renovate your old playground, here are some simple steps to get you started. First, identify potential donors in your community, from local business leaders to family foundations. Reach out to them with a personalized message highlighting the importance of a playground for your community.
Next, engage with your potential donors in a fun and exciting way. Host in-person parties, create digital crowdsourcing campaigns, or plan large community events. The options are endless!
To generate public awareness, use public relations tools such as campaign overviews, local media contacts, and promotional materials that showcase your future playground space. Utilize online assets like digital fundraisers, social media posts, and email newsletters to keep your donors informed and excited. Lastly, don't forget to thank your contributors and keep them updated on your progress. Building strong relationships with your donors is key for continued support.
Purchasing contracts
Purchasing contracts, also known as buying cooperatives, offer a streamlined way for eligible organizations to buy park and playground equipment. With playground purchasing contracts, you can choose from a cooperative contract catalog and make your purchase.
Playground buying agreements tap into the power of numbers, allowing groups to pool their buying power. This is especially valuable for smaller organizations, non-profits, and agencies that can benefit from the market share of larger consumers and tap into specialized knowledge in the sector.
How do playground buying agreements work?
Two or more parties identify a common requirement and agree to work together.
A lead party solicits proposals and awards a contract.
Other parties within the buying group can utilize the awarded contract.
Participating groups sign an agreement to follow the contract's details.
Financing through our partners at Navitas
Don't let limited budgets hold you back from providing your current and future students with the best playground equipment! Our affordable monthly payment plans can be customized to fit almost any budget. We offer financing options for our full product line for any size project through our partners at Navitas.
Navitas Lease Corp. is one of the leading commercial financing companies in the country. A Navitas Certified Financing Professional will assist you in creating a financing plan that suits your needs.
Benefits of playground financing through Navitas:
By opting for equipment financing, you can secure the capital you need to support your playground project, allowing you to use your cash for other essential operating expenses. We understand that every business has different budgetary needs. That's why they design a monthly payment plan that meets almost any budget, making kids' outdoor play equipment financing more affordable and accessible.
With equipment costs of up to $75,000, you can get approved in minutes with just an application. You can avoid the hassle of providing financial statements or visiting your bank's branch office. Plus, you won't have to wait long to get the financing you need.
Depending on your financing structure and your company's tax position, you may have the opportunity to deduct the full monthly payment against your taxable income. Additionally, equipment financing does not expose you to the Alternative Minimum Tax (AMT).
100% Fixed Rate Financing:
Unlike banks that typically require a substantial down payment and force you to open a checking account, equipment financing requires minimal money down and provides you with a fixed rate for the entire contract duration. This makes it easier to budget your equipment expenses without worrying about fluctuating interest rates.
With Navitas, you won't be juggling multiple financing options. With equipment financing, you can cover the costs of equipment, surfacing, and installation, all with one low monthly payment.
Once you submit your credit application, you can expect to receive approval in less than two hours in most cases. Say goodbye to long waiting times and hello to a quick and efficient financing process.
Playground Phasing
Playground phasing is the perfect solution to customize your space and manage your costs. With Play Mart's modular equipment, you can start with a small segment of your playground plan and spread out the installation over a more manageable time period. We're happy to work with you to design the playground you dream of and also to help decide which pieces you'll install in phase I, II, and so on. Plus, it's fun for the kids to discover new playground equipment as time goes on.
Phasing your playground is easy with Play Mart. You can continue adding more amenities and reaching your goals as you reach your budgetary milestones.
Make Your Playground Dream a Reality
Before making your budget, explore our wide range of playground products, available in many combinations and price points. You can also request a quote from our play experts to create a realistic financial plan to bring your vision to life.
At Play Mart, we are committed to assisting you in every step of the process. Whether it's designing and planning a new park playground or work with you while you are finding resources to fund and maintain school playground equipment, we're here for you.
Having a safe place to play can have a positive and long-lasting impact on the children and families in your community. If financial constraints hinder your progress in creating a great play space, numerous grant funding and financing options are available to help. Don't hesitate to contact us directly with questions or concerns. We would be more than happy to assist you in the playground planning process so your children can start enjoying the thrill of play without delay!