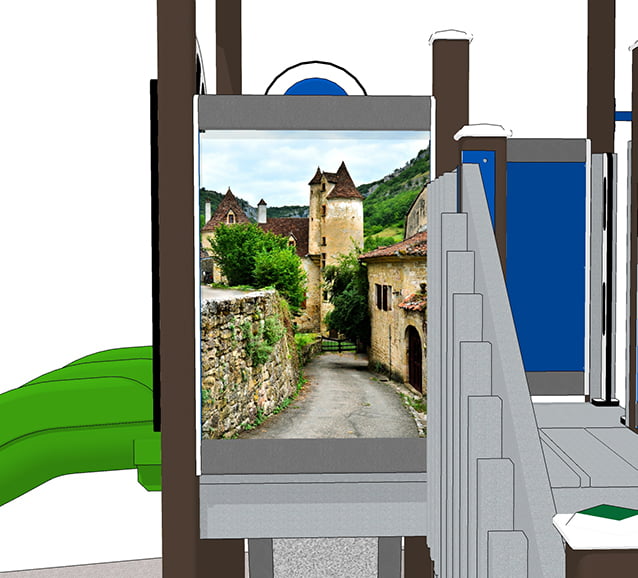 "I'm old enough to remember when a social network was called a school playground." —Chris Geiger
The more the merrier! There are many contexts where children of all ages come together on the playground, and Play Mart all-ages playground equipment is the perfect solution. Toddlers, preschoolers, and elementary-aged children can all find age-appropriate fun on one of our versatile playsets. Our playgrounds for 2-12 year-olds offer safe and stimulating entertainment aimed specifically at each age group.
The fun of a playground is multiplied when kids of all ages can experience it together! If you work with a church, community center, or other childcare facility, you may cater to children of all ages. That's why Play Mart has a line of playsets that incorporates age-appropriate activities for toddlers as young as 2 all the way up to elementary kids at the age of 12. These playsets have lower decks and gentle climbers for the younger ones to show off their skills, while older kids can set an example on the higher decks and more challenging climbers. Many of our All-Ages playgrounds meet specifications to be fully ADA-accessible, so kids of all ability levels can play together as well. With playground equipment this exhilarating, why should anyone be left out of the fun?
Showing 1–15 of 18 results