58 West Virginia Schools Outdoor Classrooms
Play Mart distributor Safe At Play equips 58 schools with outdoor classrooms.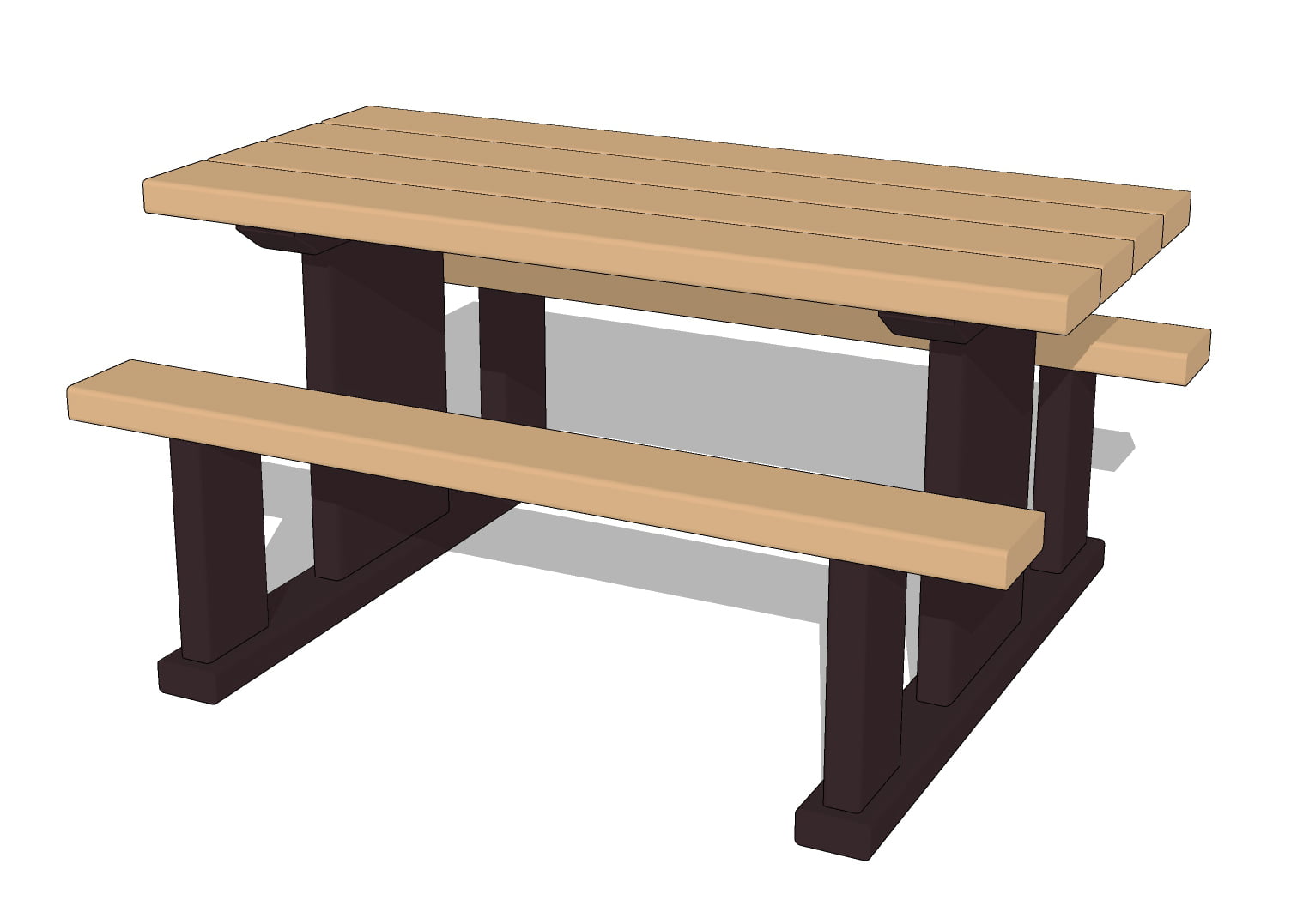 While we at Play Mart love to play, we are equally passionate about learning. We make top-quality playground equipment for children to let loose and have fun, and we also have an extensive line of outdoor classroom products. Even before the recent pandemic, researchers at the University of Berkeley acknowledged the incredible benefits of teaching outdoors. In the post-Covid world, outdoor classrooms are becoming even more popular. Public school districts, private and parochial schools, daycare centers, and others are embracing the opportunity to move some classroom experiences outdoors.
A 58-facility public school district embraces outdoor classrooms.
The administrators at Kanawha County School District (KCSD) in West Virginia know first-hand the benefits of outdoor learning, so they recently reached out to one of our professional installers to outfit 58 of their schools with outdoor classrooms. Wayne Maynard from Play it Safe, one of our trusted distributors, was the lead on this project. He worked directly with the district to provide the best customer service in the industry. Previous projects with other school districts and daycare centers in the area gave Wayne and his company a phenomenal reputation, both for expertise in playground equipment installation and quality product selection. As a result, KCSD knew to contact Play it Safe for a smooth installation and end result that would bring their vision to life.
Wayne has extensive experience with playground installation and outdoor classroom design, so he recognizes quality when he sees it. Our quality and support are what initially drew him to Play Mart products. "The way they make their products is really what is attractive to me," Wayne says. Our use of Recycled Structural Plastic particularly draws him. In addition, he adds, "the end product is very sustainable. It's going to last; it's something I can take to my customers and I don't have to worry about callbacks. They make an excellent product." No installer wants to have complaints from unhappy customers down the line, so he chooses Play Mart products which give him peace of mind that his customers will be satisfied for years to come.
Choosing the right seating, tables, and storage for outdoor classrooms.
To get this massive project underway, Wayne met with Allen, the director of purchasing for Kanawha County Schools, to decide which products best suited their needs. They sat down with a catalog of more than 40 outdoor classroom products and discussed which pieces worked best for each school. Play Mart is a one-stop shop to make a complete outdoor classroom, with products ranging from outdoor musical instruments to garbage cans and everything in between.
Since each project is unique, the exact equipment chosen for each site was different according to the particular needs of that location. Most of the classrooms were added at elementary schools (Kindergarten through 5th grade), though several were also installed in middle and high schools in the county. While outdoor classroom seating, chalkboards, and tables may not be as exciting as our Castle Court or Tuscany Village playsets, any educator knows they are foundational for the classroom. After all, the primary aim of a school, like the 58 in the Kanawha district, is for children to learn! That's why Wayne and Allen picked out a variety of practical outdoor classroom furniture that would meet the needs of each elementary, middle, and high school involved. Allen was excited to incorporate our magnetic chalkboards, Mushroom Pod seating, and craft tables from our Nature of Early Play line that he knew would lead to students engaged in learning. These items were complemented by practical items like sun shades and storage sheds.
The initial contract with Kanawha County Schools began in April 2020, and by August 2020 the first steps of the installations began. Because of the scale of the project, this is a multi-year endeavor currently about 70% complete. The past several years have proven especially difficult with the supply-chain issues we have all experienced. However, Wayne has done a remarkable job minimizing its impact on his customers. While delivery on some of KCSD's products has been delayed, Wayne ensured administrators were fully informed each step of the way. Some materials incurred price changes during the course of the project, but Wayne stayed true to his contract and KCSD never saw any of these price changes passed on to them. Despite the current challenges facing suppliers and installers, this project is coming along nicely and the staff at KCSD have given nothing but positive feedback about their experience so far.
Quality outdoor classrooms start with quality products.
Between all 58 school locations, about 20,000 children will be learning at Play-Mart-equipped outdoor classrooms across the county. Many more thousands of children will experience the joy of outdoor learning for decades to come because of Play Mart's dedication to quality. "What works for Play Mart is the simplicity of their product. I see a lot of playgrounds that are 10-15 years old that are just dilapidated, they're falling apart, and you can't get replacement parts for them," Wayne says. "People call me to come out and look at their equipment, and if the playground is 12-15 years old, I won't be able to get parts to replace it."
"You can't bandage this stuff and take a chance on a kid getting hurt." He knows that children and educators deserve better. While other companies may have more "trendy" equipment, it is much harder to maintain and replace the unique components as they wear out. We focus on making the best versions of playground and classroom equipment styles that have stood the test of time.
This is a multi-million dollar project, but our distributors like Play it Safe service customers both big and small. Play Mart believes quality education should be within reach for every child, so we take pride in all projects, whether single-site or district-wide. The students in Kanawha County Schools are reaping the benefits of getting outside and adding a new dimension to learning with their new outdoor classrooms. Don't let your children miss out on these benefits. Let Play Mart and our team of installers bring your students' education into the great outdoors!